The Municipality of Sovere, GF-ELTI and Local Associations join forces for the protection of the environment on an "Ecological Day"
21/05/2021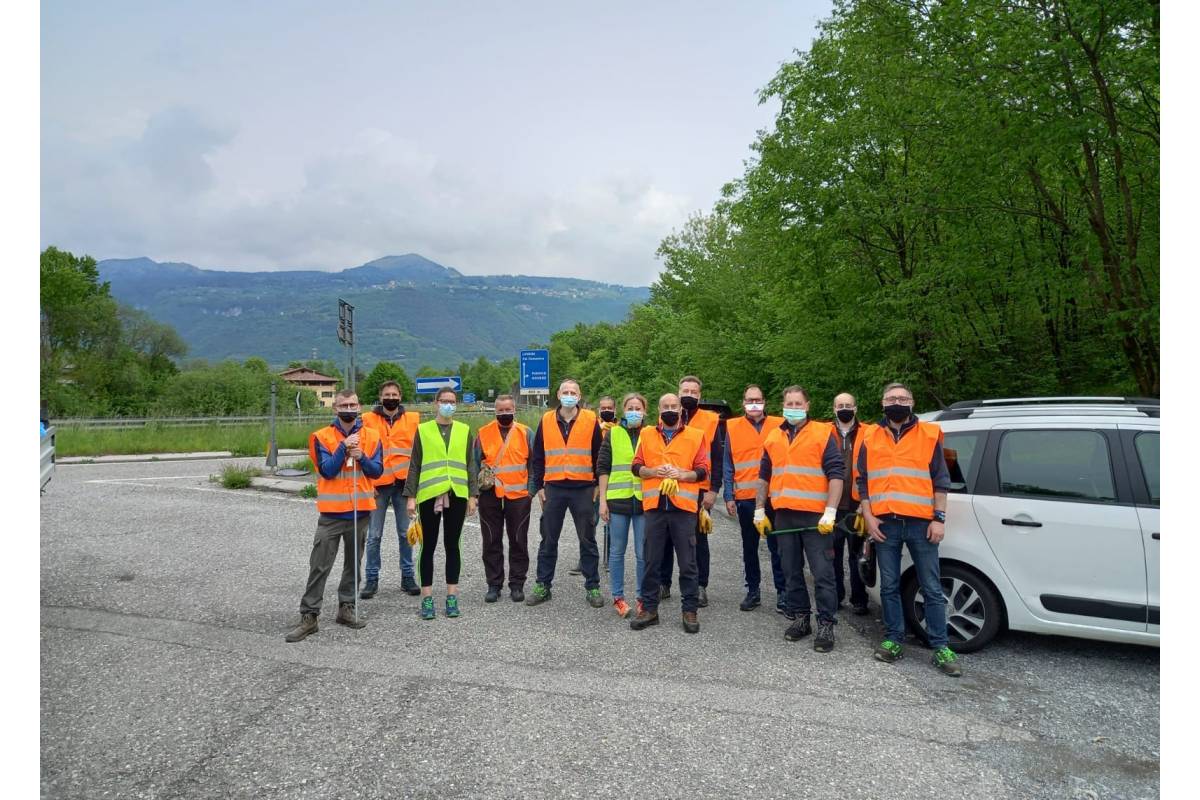 On Saturday, May 15th, GF-ELTI, in partnership with the Environment and Ecology Department of the Municipality of Sovere, Legambiente and other voluntary Associations, joined an Ecological Day aimed at cleaning various areas of the Town affected by uncivilised waste abandonment.
Since 2009, GF-ELTI has been committed to the protection of the area surrounding the company, involving a large group of people among its staff who decide to take part every year in the Ecological Day. The areas covered by the initiative are those around the production sites, along the stretch of Strada Statale 42 up to the junction for Solto Collina.
In the past years the collection has produced between 1,000 and 2,000 kg of waste: an extraordinary result in terms of environmental protection, but shocking in terms of the amount of rubbish habitually leaved along our streets.
In 2021, the Ecological Day involved 20 employees of GF-ELTI and 40 people from the Municipality, Legambiente and the Local Associations, who together collected an amount of 540 kg of waste.
The steady decrease in the quantities collected gives hope for a greater ecological culture among the population, result of a long and not yet complete awareness-raising process regarding the protection of the territory in which we live.
A tradition that continues and is renewed in the name of ecology and respect for our territory, and which is enhanced by the partnership between GF-ELTI, the municipality and associations.