New ABS Certification for GF-ELTI
31/01/2019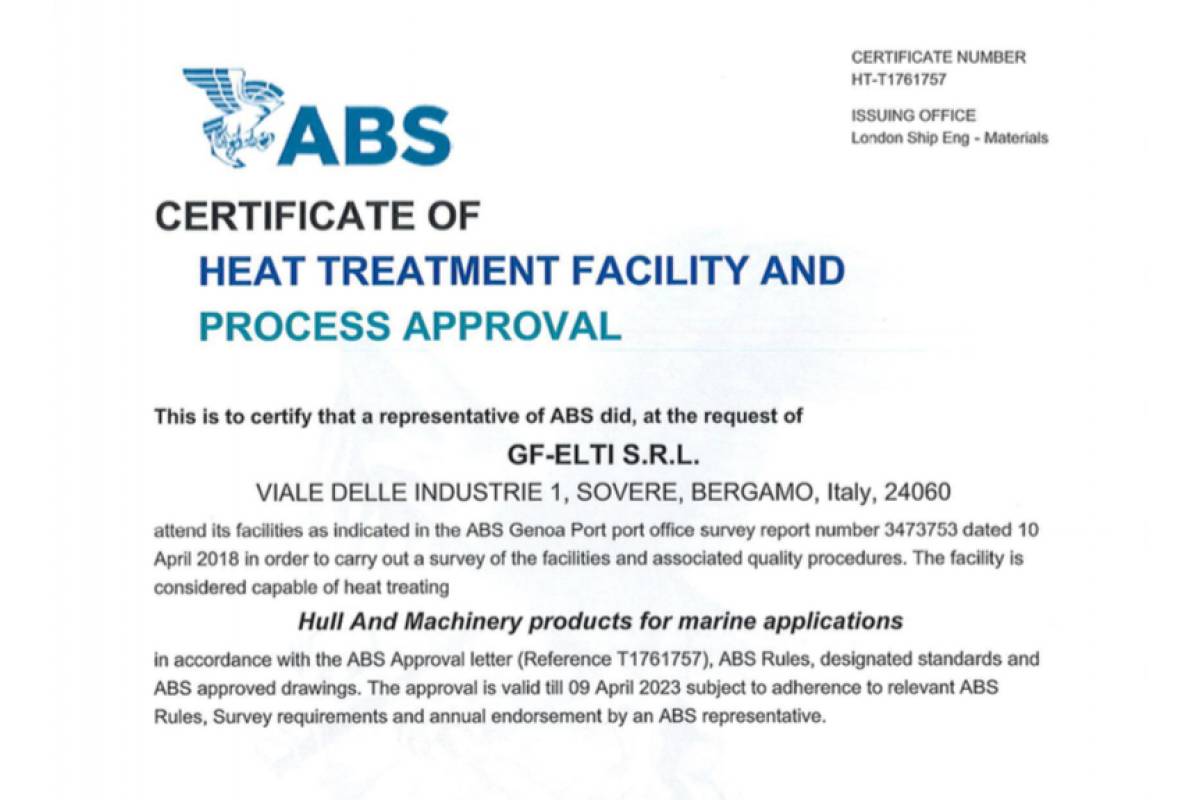 GF-ELTI achieves ABS Certification (American Bureau of Shipping)
GF-ELTI Heat Treatment Division closed 2018 with the achievement of a new result: the American Bureau of Shipping (ABS) certified that the installed Furnaces comply with the international standards required to execute Heat Treatment Processes.
The American Bureau of Shipping is a certification authority created to facilitate the identification of third parties able to evaluate professionally the technical and safety parameters for marine and off-shore industries.
Hence, after the examination carried out on GF-ELTI Furnaces by ABS engineers, it has been certified that the plants installed are suitable to process Forgings and Castings for Hulls and Machinery for Maritime Applications.
Heat Treatment Processes feasible are Austenitizing, Quenching + Tempering, Normalizing, Stress Relieving, Annealing, Solution Treatment and Nitriding up to 150 Tons.
Grades of Steel treatable are:
Low & High Alloys;
Carbon;
Stainless (Austenitic, Martensitic, Duplex, Superduplex and Precipitation Hardening)
ABS certification integrates product and process certifications already held (AMS 2750, Norsok, API 6A, ASTM A991) and confirm the commitment of GF-ELTI as Furnaces manufacturer and Heat Treatment Service provider to grant qualitative standards as reference for the industry.