GF-ELTI AT THE 27th NATIONAL HEAT TREATMENT CONFERENCE
01/06/2022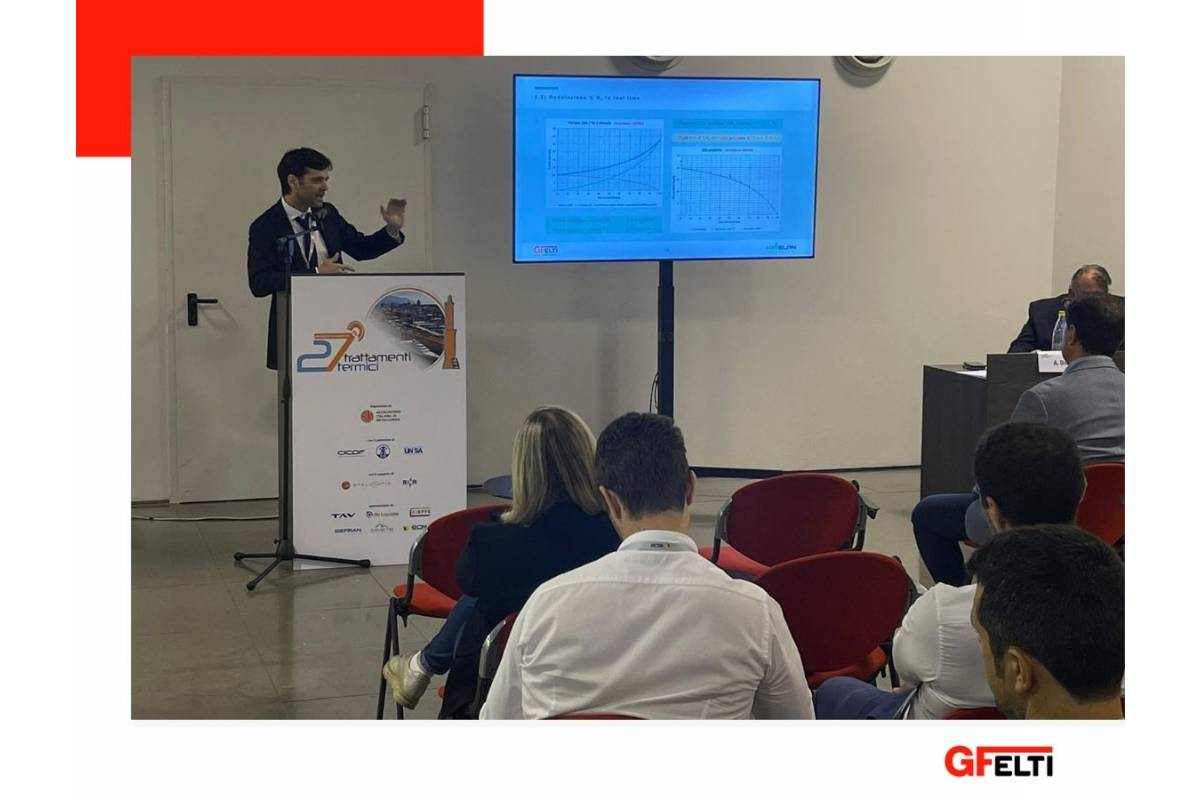 GF-ELTI took part in the 27th National Conference on Heat Treatment held in Genoa on 26 and 27 May at the Magazzini del Cotone.
The National Conference on Heat Treatments is an annual event which involves all technicians in the metal and metal alloy treatment industry.
As well as being present with its own stand in the exhibitors' area, GF-ELTI, together with Ing. Marco Teani, on Friday 27 May also presented its work "H2Burn Technology - high-efficiency burners fuelled with a hydromethane mixture (H2 10% - 100%)".
The H2Burn project represents the contribution of GF-ELTI to the current efforts of decarbonisation, efficiency and greater sustainability of energy-intensive industries, and it is the result of a continuous commitment to Research and Development aimed at developing highly performing, sustainable and environmentally friendly solutions.