Skille Special – L'Eco di Bergamo: "The Factory that creates Smart Products"
09/08/2019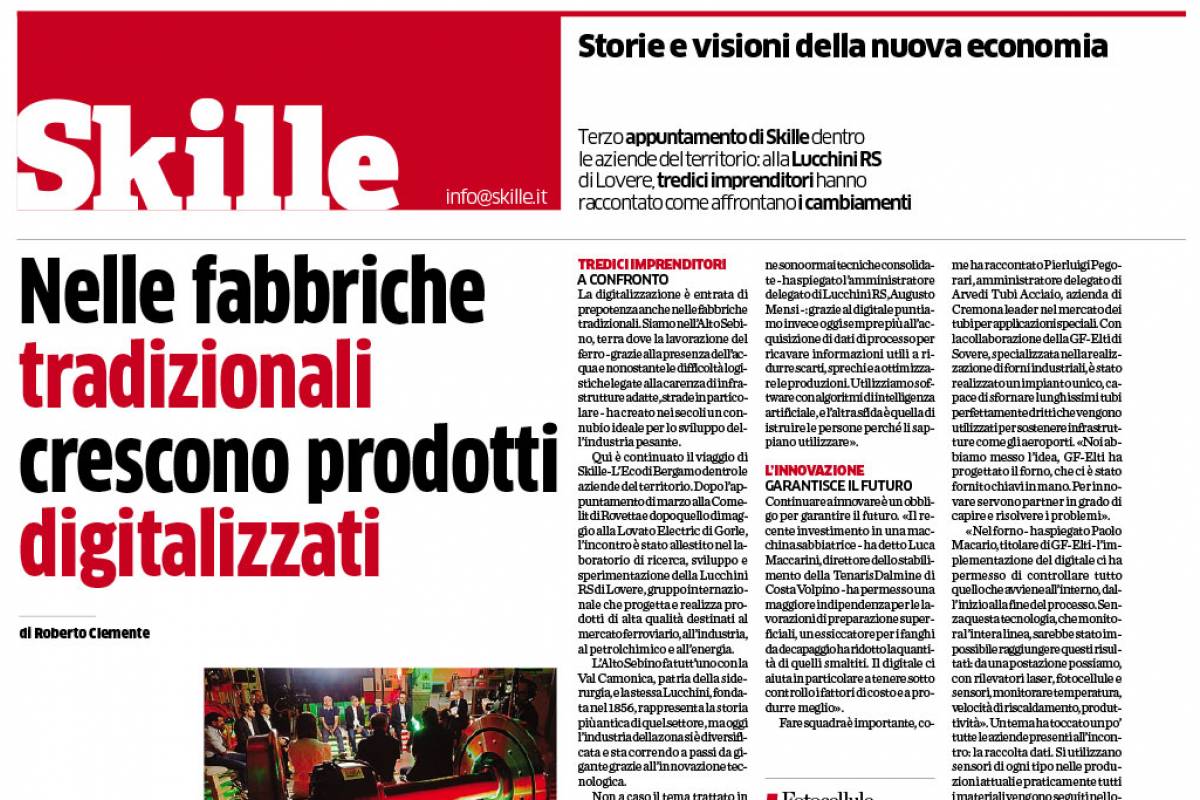 Digitalization, Innovation and New Technologies: these are the main topics of the event organized by "Bergamo TV" and "L'Eco di Bergamo" at Lucchini RS' R&D Laboratory in Lovere (BG) - Italy.
During the program thirteen businessmen took part to the discussion and explained how their respective companies have faced and dealt with changes brought by digitalization. Among those present were Mr. Pierluigi Pegorari, CEO of Arvedi Tubi Acciaio and Mr. Paolo Macario, CEO of GF-ELTI.
According to Mr. Pegorari, the key of a successful innovation process is the choice of Partners, able to comprehend and translate ideas into tangible actions to develop Tailor Made Solutions. This is exactly what happened with the Heat Treatment Line for Structural Pipes engineered and manufactured by GF-ELTI upon a necessity born in Arvedi Tubi Acciaio.
The Implementation of New Technologies, explained Mr. Macario, has led GF-ELTI to the results achieved with Arvedi Tubi Acciaio. Digitalized solution allowed GF-ELTI to oversee each step of the Heat Treatment process, resulting in a constant tracking of Product Quality, Process Parameters and Furnace Performances.
The continuous activities of Research and Development together with a sincere and open collaboration with its Clients represent a major Strength for GF-ELTI through which is able to develop Innovative Solutions that grant high qualitative results and match requirements expressed by the market.