GF-ELTI opened its doors to the students of the Technical Institute "Ivan Piana" of Lovere
29/04/2022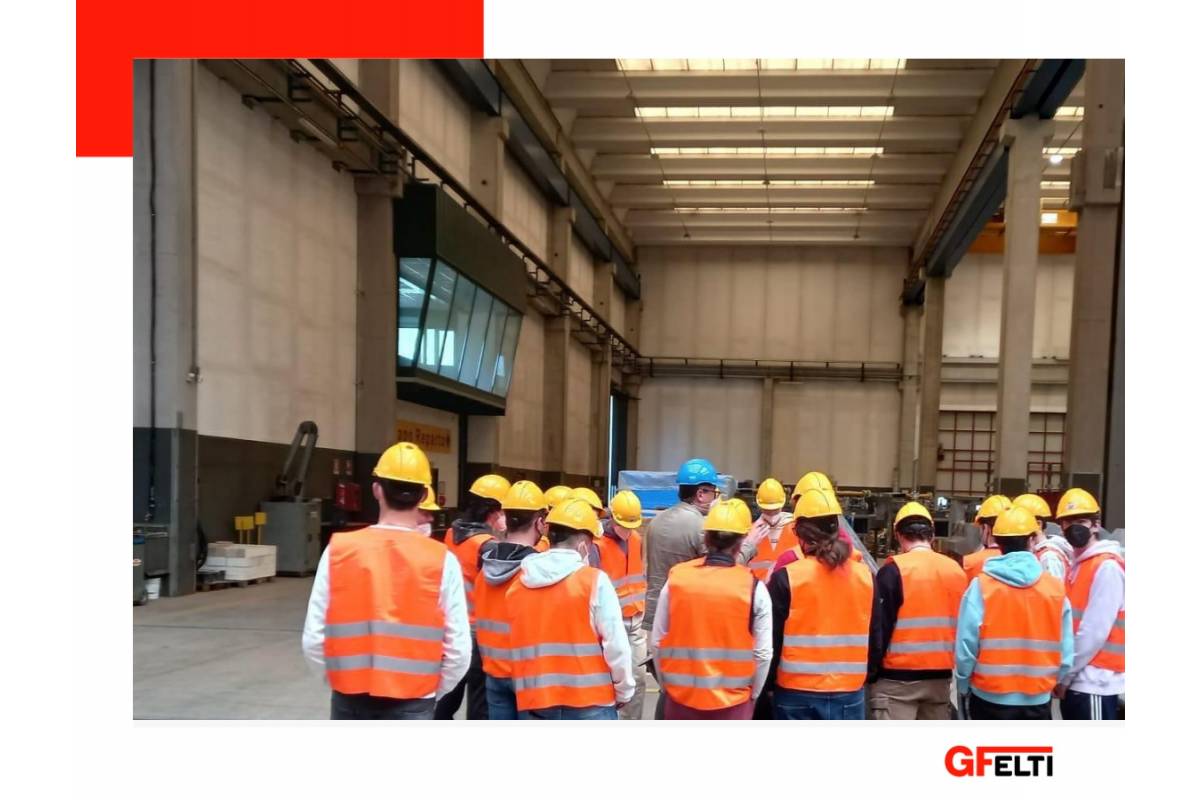 On Thursday 21 and 28 April, GF-ELTI opened its doors to the students of the technology course (Mechanical Mechatronics ) of the classes 4AT and 4BT of the Technical Institute Ivan Piana, to show them how a manufacturing company in the engineering sector operates.
36 pupils, together with their teachers, via a first online session, had the opportunity to learn about the industrial reality, the products and services we offer, the production processes and their functioning. Then, during the visit to the Company, they saw first-hand what they have learned, the 2D and 3D mechanical design and the production.
The students' experience in the Company ended with a practical demonstration of a hardening treatment, and then they have been able to carry out the phases of heat treatment analysis at the internal laboratory.
This visit allowed GF-ELTI to show them the two business lines of the company, both the production of industrial plants and the heat treatment service.
This is how GF-ELTI continues its collaboration with the school and the territory in order to involve students in their own working reality to cultivate future professional figures to be included in the world of work.