AFV Beltrame Group chooses GF-ELTI regenerative Furnaces
05/07/2022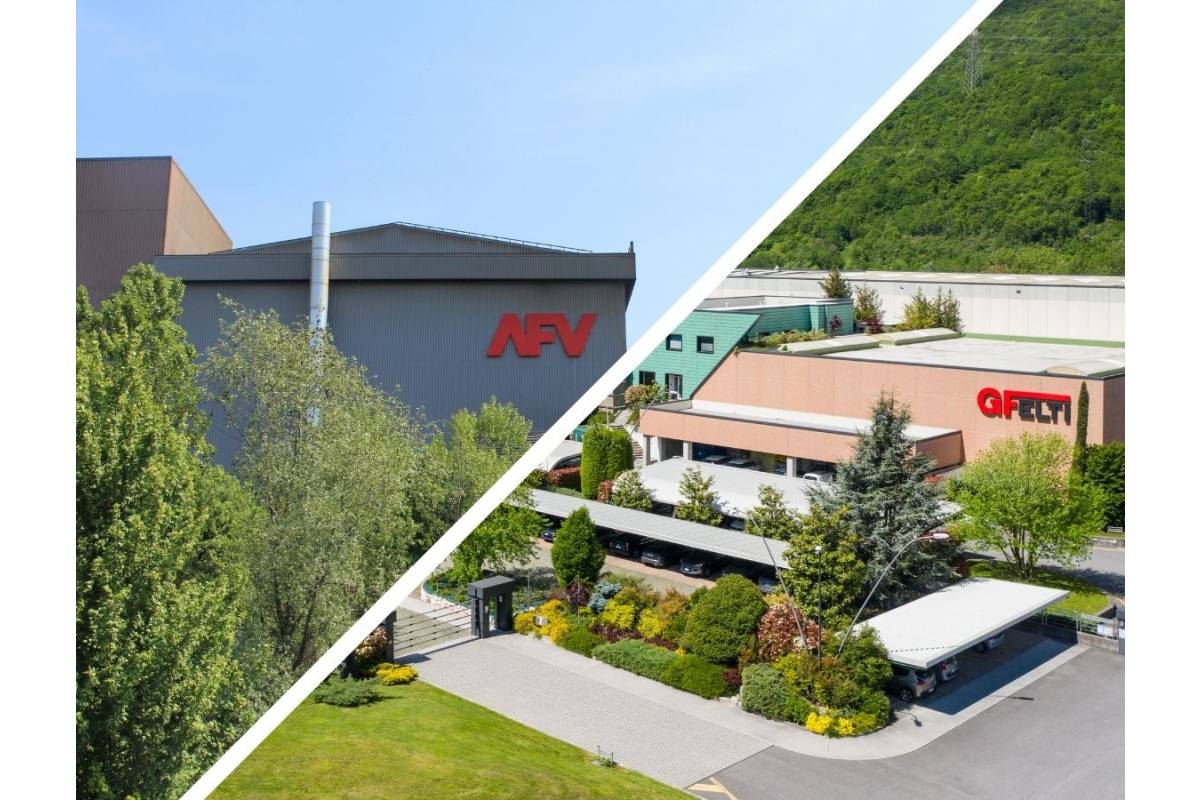 Sovere, July 5th, 2022 – AFV Beltrame Group, European leader in the steel industry for the production of merchant bars, shipbuilding and earthmoving machinery, has chosen GF-ELTI, a company specialized in the production of Industrial Furnaces and Heat Treatment Services, for the supply of two new heating plants for its rolling mills.
The projects, characterized by solutions developed ad hoc to meet the needs of AFV Beltrame in terms of performance, consumption and emissions, were conceived in synergy with the plant specialists of Laminés Marchands Européens (LME) in France and Stahl Gerlafingen (SG) in Switzerland, with the support of the R&D department from the Vicenza headquarters.
The agreement between the Companies foresees the start-up of both plants at the beginning of 2023 and the assignment includes the design, prefabrication and commissioning of the two furnaces for blooms heating.
The first, destined for the LME subsidiary, consists of a Walking Beam Furnace, bilateral heating type, 13 pairs of GF-ELTI Regenerative Burners of 4.0 MW each, digital ON-OFF control, with a productivity equals to 90 ton/h.
The second, destined for the SG subsidiary, consists of a Pusher Furnace with bilateral heating type, 23 pairs of GF-ELTI Regenerative Burners of 3.2 MW each, digital ON-OFF control, capable to reach a 124 ton/h production.
The common goals of the Companies, such as environmental sustainability, energy saving, quality, process and product innovation, were the basis of the agreement reached with mutual satisfaction.
"For years, our Company has been investing resources dedicated to the development of technologies and plant solutions characterised by energy efficiency and reduced emissions into the atmosphere. The assignment received from the AFV Beltrame Group motivate us to continue the development of new green solutions" GF-ELTI announced in a statement.
In addition to the benefit given by the efficient regenerative heating technology, the new furnaces will have the possibility of using hydrogen thanks to the experience gained by GF-ELTI with the innovative project H2BURN® - High Efficiency Burners fuelled with hydro-methane blend.
"Among the primary goals of the Group's investments are the maintenance of high plant standards to make the equipment technologically advanced in terms of energy efficiency and environmental emissions, as well as the continuous improvement in safety for people and plants at all levels. The installation of the two new reheating furnaces at the French and Swiss plants, will enable us to have state-of-the-art models equipped with advanced technologies that will guarantee high productivity and reliability. This will allow us to be even more competitive in an increasingly demanding steel market. It should also not be forgotten that the values that guide corporate governance place ESG sustainability criteria at the heart of the Group's strategic planning" said Alain Creteur, CEO of AFV Beltrame Group.